New SafeMoon Exchange Listing & How the DeFi Token is Changing Cryptocurrency
Is SafeMoon listed on any exchange?
SafeMoon is listed on the following exchanges:
Mandala
Bitmart
WhiteBit
Gate.IO
BitForex
ZBG
Bitrue
HotBit
MEXC
BitBNS
DeCoin
LBank
Giottus
KickEX
In this article the author Mattea Gygi discusses how Safemoon and its founder and CEO John Karony are changing Cryptocurrency.
John Karony, CEO and Founder of SafeMoon, says that it is one of the fastest growing crypto companies and communities. It was built on the Binance Smart chain. This protocol is a community-centric DeFi token that has four functions: reflection, LP acquisition, burning, and saving and future growth funds. SafeMoon was launched in March 2021 and currently has 1.4 million followers on Twitter and 112,000+ members on Discord. Karony has dubbed the group the SafeMoon Army.
"We're community driven," says Karony. "We're in Discord almost every single day, just talking. Our team knows what our users want because we engage with them every day."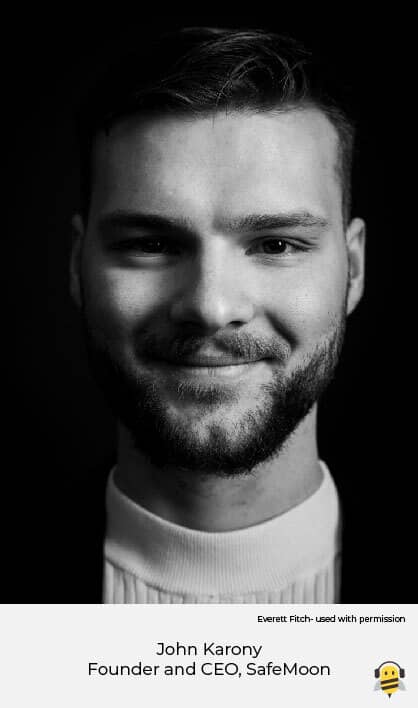 Karony sees SafeMoon as a crypto space for everyone. From college students to PhDs, he says he has met all kinds of people on SafeMoon social media channels.
SafeMoon plans to stay loyal to its community and is not focused on profit. "It's not about an exit strategy," says Joshua Chilcutt, VP of Operations. "It's about an impact strategy—a view that is quite unique within the business space in any industry, let alone ours."
Karony looks at SafeMoon as a venture philanthropy company, focused on benefiting humanity and giving back. This is why, unlike most tech companies, they don't collect user data. SafeMoon focuses on building technology to better the world.
SafeMoon has built blockchain, commerce, metaverse and NFT products with the vision to use it for good. SafeMoon also has plans to integrate renewable energy with decentralized crypto and is working on projects to add green energy to the blockchain.
SafeMoon's first two products were the SafeMoon protocol, for purchasing and holding tokens, and an accompanying wallet technology are used by many both deep in the crypto world and the "crypto curious," who are new to the space.
Besides gaining a mass following, SafeMoon has created a number of products in a short amount of time.
"It comes down to the right talent," says Karony, when asked about quick product turn around. "Throwing bodies at a problem doesn't make it go faster, it's actually more to its detriment. It's about building a cohesive unit around product build, where everyone's on the same wavelength. They automatically know what the other person is going to do and so they're able to move a lot quicker… because we move quickly and efficiently, we don't have to build a company around a product, we can build products around our company."
The company is structured horizontally as well. Karony says this allows decisions to be made quickly, as departments don't have to go through a long chain of authority for approval.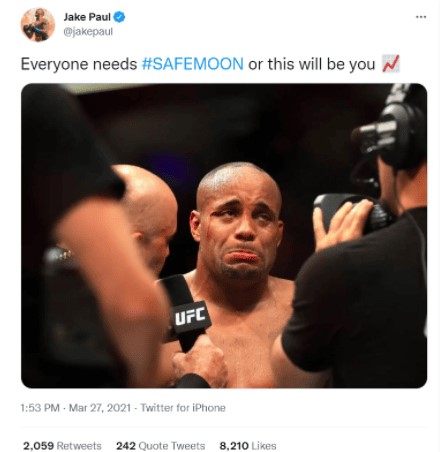 Recently, SafeMoon came under fire with accusations of alleging a "pump and dump" scheme by company leadership and celebrities who have publicly supported the SafeMoon token. Meaning, the token was accused of benefiting select parties while creating unexpected drops in valuation for others.
Celebrities including Jake Paul, Ben Phillips, Nick Carter, Soulja Boy, and Lil Yachty have been accused of being a part of the scheme.
"We strongly reject this allegation and look forward to responding and resolving the matter as quickly and cleanly as possible," says Karony.
The company has no comment on pending litigation.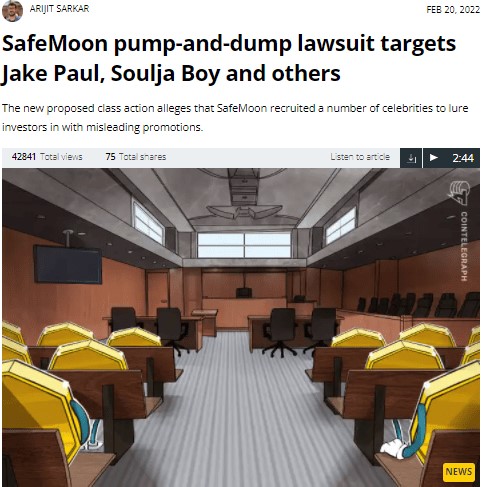 While the company may not have anything to say about the litigation, many others do. Multiple articles see the litigation as a red flag and ask people to do their own research before investing in SafeMoon.
While bad press about the litigation has started to subside, SafeMoon continues to have a loyal following and company growth. The company has celebrated a month full of birthday announcements this month: 0% Moonpay fees starting March 5th; cross chain swap launching March 23rd with the SafeMoon token as the middleware; 2% on every trade; 1% reflections; 0.5% Liquidity; and 0.5% burn.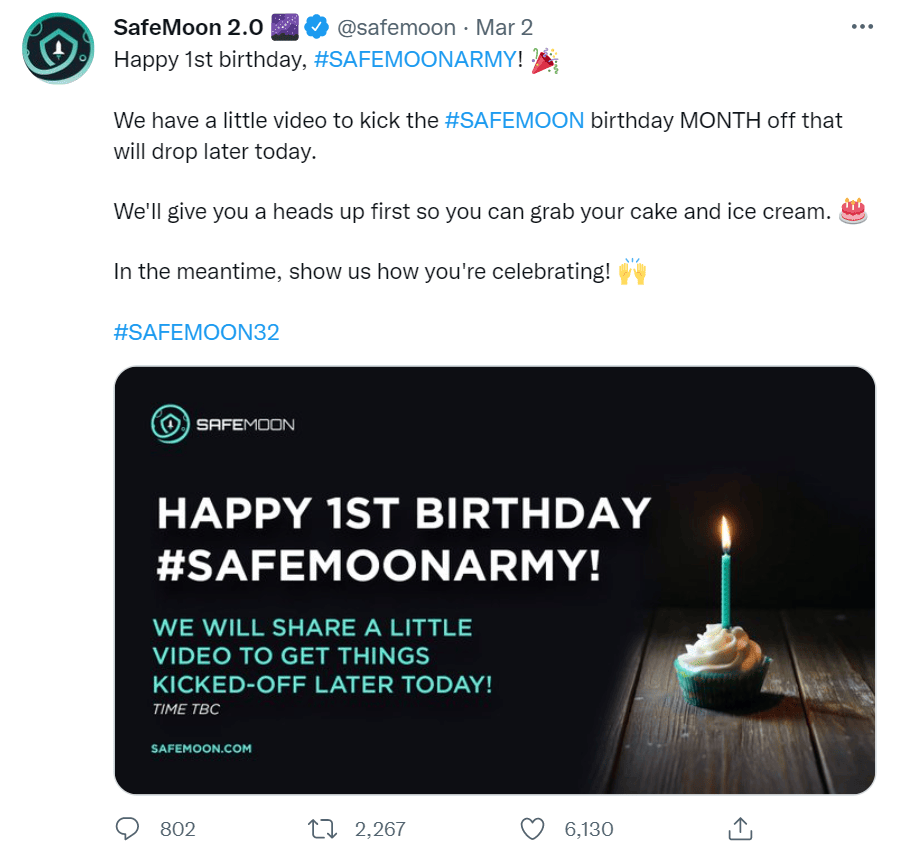 SafeMoon is also involved in a full day of sessions this weekend at SxSW, South by Southwest, a conglomeration of parallel film, interactive media, and music festivals and conferences in Austin, Texas. The conference will run from March 11th to March 20th. The company also supports the UN's Sustainable Development Goals, and will present with the NGO/UN organization on the 24th of March.
On March 9, Karony was named by Utah Business as a 2022 CEO of the Year honoree along with 20 other CEOs. Utah Business, Clearlink and Colliers International will present the 2022 CEO of the Year Awards on March 31, 2022 at the Grand America.
SafeMoon's employee base is growing rapidly and includes representation from all over the world. They recently moved to an office space in Pleasant Grove, UT, after being completely remote.
Disclaimer: The information provided on this page does not constitute investment advice, financial advice, trading advice, or any other sort of advice and it should not be treated as such. This content is the opinion of a third party and this site does not recommend that any specific cryptocurrency should be bought, sold, or held, or that any crypto investment should be made. The Crypto market is high-risk, with high-risk and unproven projects. Readers should do their own research and consult a professional financial advisor before making any investment decisions.